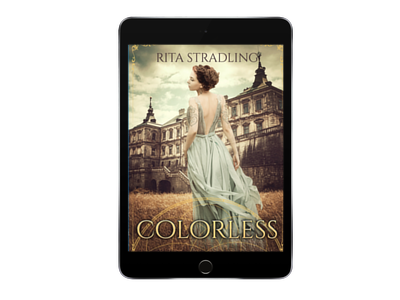 Author: Rita Stradling
Narrators: Lauri Jo Daniels
Length: 9 hours 22 minutes
Publisher: Rita Stradling, Lauri Jo Daniels
Released: Oct. 2, 2017
Genre: YA Fantasy
In Domengrad, there are rules all must live by: Fear the Gods. Worship the Magicians. Forsake the Iconoclasts.

To Annabelle Klein, the rules laid down by the Magicians are the mere ramblings of stuffy old men. As far as she's concerned, the historic Iconoclasts, heretics who nearly destroyed the Magicians so long ago, are nothing but myth. She has much more important matters to worry about.

Heiress to a manor mortgaged down to its candlesticks and betrothed to her loathsome cousin, sixteen-year-old Annabelle doubts the gods could forsake her more.

Then Annabelle is informed of her parents' sudden and simultaneous deaths, and all of the pigment drips out of her skin and hair, leaving her colourless. Within moments, Annabelle is invisible and forgotten by all who know her.

Living like a wraith in her own home, Annabelle discovers that to regain her color she must solve the mystery behind her parents' murders and her strange transformation.

Meanwhile, hundreds of the Magicians' monks, with their all-black eyes and conjoined minds, have usurped control of Annabelle's family manor. An Iconoclast is rumored to be about—a person who they claim goes unseen, unheard, and lost to memory, yet is the greatest threat to all of Domengrad. For the first time in a hundred years, the monks plan to unleash the dire wolves of old.

Their only target: Annabelle.




Rita Stradling is the author of Ensnared, Making Bad Choices, The Deception Dance series, the Dakota Kekoa series and The Fourteen Day Soul Detox Novella Serial. She has a BA in Art History and a particular love for modern and medieval art.

Rita lives with her husband and son in Northern California.

She has an insatiable novel addiction and mostly reads young adult and adult: romance, paranormal, urban fantasy and high fantasy.

Lauri Jo Daniels has had her nose in a book since before she started kindergarten and has been reading stories out loud to anyone who would listen ever since. Her mom has always said that from the moment she was born she has never shut her mouth, so it just makes sense that she would make a living with her voice.

It was this love of reading that inspired her to major in English Lit and later to become a Young Adult Librarian
and it was this career that introduced her to the wonder of audiobooks. She began dreaming of narrating them one day herself. Today that dream has become reality.

​Lauri Jo has a very versatile sound and a knack for character voices, both skills that truly bring a story to life. Those skills and her passion for storytelling have made her dream a reality.

When she's not busy trying to organize the chaos of 2 teenagers and 6 animals at home, Lauri is producing material from The Huffington Post, Slate, and Playboy for SpokenLayer's news podcast, SpokenEdition, voicing Alexa flash briefings for Biden's Briefing, and narrating news and short stories for Medium Members while working on her next audiobook masterpiece.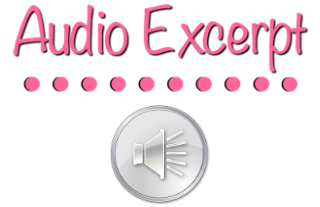 I received this audiobook as part of my participation in a blog tour with Audiobookworm Promotions. The tour is being sponsored by Rita Stradling. The gifting of this audiobook did not affect my opinion of it.
The beauty of the fantasy genre is, that no matter which book you listen to (or read for that matter), you can always discover something completely novel. Colorless is no exception. Here, we have a strange world, with magicians, priests, nobles, and dangerous beasts, and iconoclasts. I really love that word, it was a new one to me, but I didn't have to look it up because the meaning was very clear.
We're thrown into Annabelle's transformation straight away. At first, nothing makes sense, information about why it happened, or how, is as inaccessible to the listener as it is to Annabelle herself.
Little by little we get more and more information as Annabelle sets out to discover what is behind it all.
She has a few companions who help her in her quest, most notably Dillon, the stable boy. He is one of the very few people who can actually interact with Annabelle and isn't intent on delivering her to the monks. His siblings aren't too pleased, but think they can use Annabelle for their own purposes.
The monks are very creepy, a bit like the Borg from Star Trek. They seem to have a collective mind, they're threatening and powerful. The whole society has been brainwashed and subdued, and those who try to resist just vanish at some point.
Annabelle's cousin Tony is one of them: he has to choose between giving Annabelle away, or suffering from what the the monks threaten him with, and it is interesting to see his choice.
At first, he isn't very likable: snobbish, and paranoid, but by and by we get to know a bit of his past, and we learn that he is just another victim of the circumstances.
It will be very interesting to see the story unfold further in the next book, because I think that something more is going to happen. It was a fulminant finale, but I don't think this can be all.
Lauri Jo Daniels did a very good job with the various characters. At times, I had to listen very closely to understand certain words, but that is due to my not being a native speaker, and the narrator's strong American accent sometimes getting in the way.
I would rate the story and the narration at four stars (out of five) each.
Q&A with Author
Rita Stradling
Tell us about the process of turning your book into an audiobook.

I've worked with a couple different narrators over the years, and each time it's a little different. This time around, I had very little work to do. Lauri asked me some questions in the beginning, and we stayed in contact throughout. She sent me a publish ready product, I reviewed it and pressed publish.

How closely did you work with your narrator before and during the recording process? Did you give them any pronunciation tips or special insight into the characters?

I was so impressed with Lauri, I basically told her to have at it. She's such a talented actress, and I didn't want to squash her talent.

Are you an audiobook listener? What about the audiobook format appeals to you?

Lately, I only 'read' in the audiobook format. Between writing and life, I just don't have time to read physical books lately.

What do you say to those who view listening to audiobooks as "cheating" or as inferior to "real reading"?

I'd say that it's not a competition. Do you read books to feel accomplished or just because books make you feel and think (and escape to new lives and worlds)? If it's solely the first, then, sure, read the books. But, don't snub the people who read or listen for other reasons. We can all be book lovers together.

What gets you out of a writing slump? What about a reading slump?

I'd say the same answer for both: writing or reading in a different genre or sub-genre. I often hop between genres. Some of my favorites are: Urban Fantasy, YA Fantasy, Contemporary Romance, Cozy Mystery, Epic Fantasy.

In your opinion, what are the pros and cons of writing a stand-alone novel vs. writing a series?

From a marketing perspective, there's no advantage to writing a standalone (in my opinion). But, I do it because I like to move onto my next crazy idea.

What's your favorite:

Food – Tie – Kraft mac'n'cheese and steak & lobster

Song – Anything by Imagine Dragons

Book – how much time do you have? Oh my goodness . . . I'll just give you my favorite author: Ilona Andrews.

Television show – Veronica Mars

Movie – V for Vendetta

Band – Imagine Dragons

Sports team – Sorry

City – Victoria, BC

What's next for you?

One of my books is part of the Sigils and Spells boxed set. Sigils and Spells is a collection of over twenty Urban Fantasy novels that we're selling for $0.99 for a limited time. It comes out January 2nd. There are parties and lots of giveaways planned.



Here's the blurb:

A dangerously beautiful vision of unique worlds that's sure to leave its mark.




Cross through the looking glass into Urban Fantasy, Paranormal Romance, and Dystopian realms where you'll meet valiant heroes, kick-ass heroines, and dangerous creatures waiting to unveil the hidden corners of the universe.




SIGILS & SPELLS includes more than twenty exclusive novels that roam the sands of Egypt, slip into the shadows of 1940s Los Angeles, voyage to the mystical land of Mabi, and dare to traverse the stars.




From the deserts of Africa to the streets of San Antonio, mythological adventurers strike out to discover brand new worlds and unravel the mysteries of Earth in a limited edition boxed set offering the diversity and originality you haven't been able to find before now.




Dare to enter forbidden realms of unexpected beauty and peril? Secure your copy of SIGILS & SPELLS today – before it disappears forever!


You can learn more on the facebook page: https://www.facebook.com/sigilsandspells/
Ruelle – Where Do We Go From Here
Jetta – I'd Love to Change the World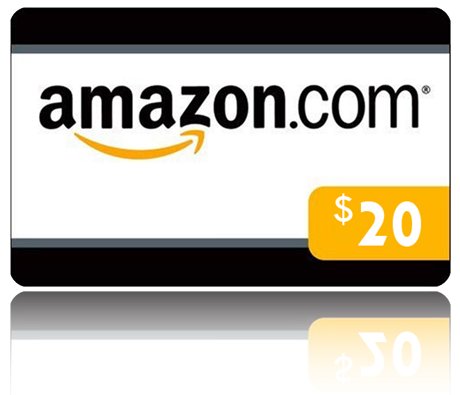 Colorless Giveaway: $20 Amazon Gift Card or Colorless Swag

Nov. 30th:
Dab of Darkness Audiobook Reviews
Dec. 1st:
YA/NA Book Divas
Dec. 2nd:
Dec. 3rd:
Dec. 4th:
Dec. 5th:
Dec. 6th: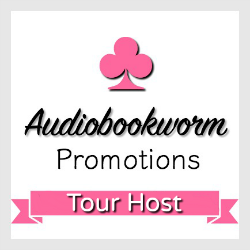 ➜Sign up as a host here