Author
: Alec Birri
Narrator
: Jonathan Keeble
Length
: 6 hours 32 minutes
Publisher
: Essential Music Limited⎮2018
Genre
: Medical Thriller
Series
: The Condition Trilogy, Book 1
Release date
: Jan. 17, 2018


The first in a dystopian trilogy based on the author's command of a top secret government unit.
What if all brain disorders were treatable? Few would lament the passing of dementia or autism, but what if the twisted mind of a sex offender or murderer could be cured too? Or how about a terrorist or maybe a political extremist? What if we could all be "corrected"?
It's 1966, and RAF pilot Dan Stewart awakes from a coma following an aircraft accident into a world where nothing seems to make sense anymore. Not being able to recall the crash might be expected, but what about the rest of his life? And what's stopping him from taking his medication? Is it brain damage that's causing paranoia about the red pill, or is Dan right to think something sinister is going on?
His horrific injuries don't make any sense either – a post-crash fire caused him to suffer almost 100% burns. How is it even possible to survive that? Are the hallucinations and strange dreams trying to tell him something? They are, and he'll soon find out what, but not before his doctor's sure the shock won't kill him.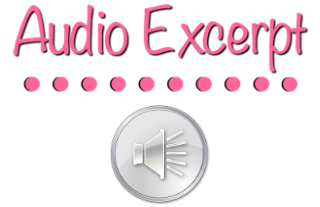 Alec Birri served thirty years with the UK Armed Forces. He commanded an operational unit that experimented in new military capabilities classified at the highest level (Top Secret Strap 3) and it is this that forms the basis of his novels. Although semi-autobiographical, for national security and personal liberty reasons, the events and individuals portrayed have to be fiction but are still nonetheless in keeping with his experiences.


If you regularly enjoy listening to audiobooks then this Shakespearean actor will need no introduction. Winner of a 2016 SOVAS award, Jonathan's voice is rightly recognized as being one of the best, and his narration of The Condition Trilogy is no exception.

I'm a huge fan of Dystopias, so when I read the synopsis of the Condition series, I  asked for a copy to listen to. I wasn't disappointed. The story of book one, along with the author's background, makes you chill to the bone. Are such things even possible?
We've all profited from medical research and progress at some point in our lives, and I, at least, tend to not think about where a certain medication came from overly much.
We're aware that new medicine is tested on animals, and on human volunteers before it is declared 'safe' from whichever board is in charge. There are numerous films about viruses developed (and accidentally set free) by the military — and if we are to believe the press, there are secret military laboratories researching very dangerous viruses.
It never seemed as close to home as in the UK, though, and after listening to this book, I really don't want to know what the Germans are up to in that regard.
This book is not about viruses, however, but it begs the question:
Are we all doomed, not from Mssrs Trump or Kim Jong Un firing nuclear weapons, but from secret medical experiments?
The book makes you ponder these questions and more. It is a topic I'd rather put firmly in the science fiction corner, but alas, it is only too real.
In this regard, the author managed to make me think, and, let's face it, to frighten me. However, the way the book is written takes some patience to keep listening. For a long while, the reader, as well as the protagonist, doesn't have a clue what the heck is going on. It takes ages before some light is shed on the whole affair and you get an idea what this could be about.
There isn't a lot in way of character development, as all the characters remain quite distant. I couldn't build a relation to the main character, because he was so confused most of the time, and it was all so weird. Even though much of it is revealed later on, there isn't any character who really got me rooting for him or her.
Still, the idea and the topic are well worth being known by a wider public, and there are two more sequels which might well change my mind about some of the characters.
Jonathan Keeble is a very gifted narrator. His character interpretations, his pace and narration were perfect. He is certainly a new voice in my library of audio books. I have to listen to more of his narrations.
I received this audiobook as part of my participation in a blog tour with Audiobookworm Promotions. The tour is being sponsored by Alec Birri. The gifting of this audiobook did not affect my opinion of it.

Book One
Mar. 6th:
Dab of Darkness Audiobook Reviews
Mar. 7th:
Mar. 8th:
Mar. 9th:
eBook Addicts
Mar. 10th:
Mar. 11th:
Mar. 12th:
Carolyn M. Walker, Fiction Author
Book Two
Mar. 13th:
Dab of Darkness Audiobook Reviews
Mar. 14th:
Mar. 15th:
Mar. 16th:
Mar. 17th:
Mar. 18th:
Mar. 19th:
Carolyn M. Walker, Fiction Author
Book Three
Mar. 20th:
Dab of Darkness Audiobook Reviews
Mar. 21st:
Blätterflüstern
Mar. 22nd:
Mar. 23rd:
Mar. 24th:
Carolyn M. Walker, Fiction Author
Mar. 25th:
Mar. 26th: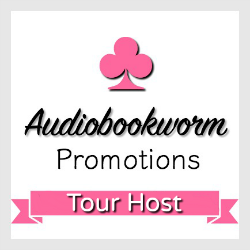 ➜Sign up as a host here