About Audiobook #1
Author
: Nanci Rathbun
Narrator
: Kieren Calland Metts
Length
: 9 hours 7 minutes
Publisher
: Dark Chocolate Press LLC⎮2017
Genre
: Modern Detective; Mystery
Series
: Angelina Bonaparte Mysteries, Book 1
Release date
: Nov. 17, 2017
Synopsis
: A murdered mistress. An accused mob boss. Can two detectives put their differences aside to find the real killer? Angelina Bonaparte is starting from square one. After a messy divorce, the middle-aged librarian put down her books and picked up a new gig as a private investigator. When a mob boss heads to jail for his mistress' murder, she has no issue with the womanizing scumbag rotting in prison. But when the suspect's pregnant wife swears his innocence, Angelina can't find it in her heart to refuse the case. Already reluctant to get involved, her frustration grows when she's forced to work alongside Ted Wukowski, a homicide detective who thinks a crime scene is no place for a woman. In the search for clues along the mistress' long record of broken hearts and promises, Angelina's natural charm is the perfect complement to her temporary partner's take-no-prisoners interrogation style. And before long, she and Ted can feel their grudging respect transform into an undeniable attraction. To solve the case and catch the murderer, the PI and the cop must learn to trust each other completely before an innocent man goes to jail for a crime he didn't commit… Truth Kills is the first book in the suspenseful Angelina Bonaparte Mysteries series. If you like fierce female detectives, unlikely partners, and nail-biting whodunits, then you'll love Nanci Rathbun's gripping crime thriller. Buy Truth Kills today, and ride along with a hard-hitting detective who's not afraid to reinvent herself!

Angelina Bonaparte is a tough 50 something private investigator. She is clever, resourceful, and she has connections. She makes friends easily, but of course, due to her profession, she makes a few enemies along the way, too. Her first case is a tricky one, because it looks as if the suspect is guilty of the crime he is charged with, plus, at first, it is a conflict of interests, because she was looking into said suspect on behalf of his betrayed wife. Angie, a betrayed wife (now divorced) herself, is reluctant to accept the case, but in the end, she does, and sets out to find the true killer. I like Angie. She does a tough job, but at the same time, she doesn't try to be manlier than a man, but uses her charms and looks, her femininity, and not least her wits and connections to get what she wants. She is quite obsessed with her clothing and her looks,and describes herself as a 'hottie'. I have to say, that nearly put me off, and the detailed descriptions of what she wears for which occasion quite lost me, but I guess it may appeal to some readers. However, her sense of family, and her being a grandmother and being proud of it got her some bonus points in my book. On the surface, she seems to identify herself through her clothes and her looks, and the sex or lack thereof, but there is more to her than that. She is quite the family gal, though she loves her independency. Her view of society and how it works is sharp and accurate, and she can be funny. I love the quotes at the beginning of each chapter, I was very nearly tempted to look them up. The case as such, and how she goes about it, are quite convincing, even though there is some luck involved, but I didn't grudge it. Kieren Culland Metts does a very good job at narrating the story. She doesn't sound too young nor too old for the part, but exactly right. Her pronunciation of foreign words is fine, and her character voices are distinct. This was a good listen, and I'm looking forward to the sequels.
I received this audiobook as part of my participation in a blog tour with Audiobookworm Promotions. The tour is being sponsored by Nanci Rathbun. The gifting of this audiobook did not affect my opinion of it.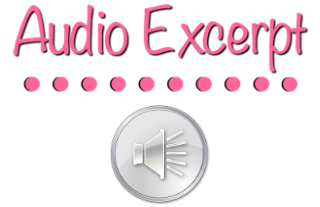 Nanci Rathbun is a lifelong reader of mysteries – historical, contemporary, futuristic, paranormal, hard-boiled, cozy … you can find them all on her bookshelves. She brings logic and planning to her writing from a background as an IT project manager, and attention to characters and dialog from her second career as a Congregationalist minister.
Nanci grew up an Army brat, living in Germany, France and Korea, as well as several states in the U.S. After her dad retired from the service, the family settled in Milwaukee, Wisconsin. There, Nanci raised her daughter and son, while working at AT&T. She never expected to move, but when her second grandchild was on the way, she wanted to be closer. One of her greatest joys is hearing her three granddaughters shout 'Nana' when she comes in their front door in Fort Collins, Colorado.
Nanci's Maltipoo, Teeny, and she now live in Wellington, Colorado. No matter where she makes her home, she will always be a Green Bay Packers fan.

Kieren Calland Metts is addicted to audiobooks. She has almost 1,000 in her Audible.com library and has listened to most of them! She tends toward mysteries of all kinds, especially cozies, and YA dystopia. She grew up a diplomat brat, traveling to tours in Baghdad, Iraq; and Kabul, Afghanistan. After several more moves in the U.S., the family settled in Ohio. Kieren has a background in copy editing, book & newspaper design, and web production; adores arts and crafts; and has a weakness for fluffy orange kitties.


BOOK ONE
Oct. 16th:
Bound 4 Escape
The Book Junkie Reads . . .
Oct. 17th:
Dab of Darkness Book Reviews
A Page to Turn
Hall Ways Blog
Oct. 18th:
Turning Another Page
Sefina Hawke's Books
Oct. 19th:
2 Girls and A Book
Lynn's Romance Enthusiasm
T's Stuff
Oct. 20th:
Writers N Authors
The Book Addict's Reviews
Page Princess
Oct. 21st:
Book Addict
Jazzy Book Reviews
Oct. 22nd:
Lilly's Book World
Blätterflüstern
BOOK TWO
Oct. 23rd:
The Book Junkie Reads . . .
Lynn's Romance Enthusiasm
Oct. 24th:
Dab of Darkness Book Reviews
A Page to Turn
Oct. 25th:
Bound 4 Escape
Blätterflüstern
Oct. 26th:
Jazzy Book Reviews
Oct. 27th:
2 Girls and A Book
Turning Another Page
Page Princess
Oct. 28th:
Writers N Authors
Book Addict
T's Stuff
Oct. 29th:
Lilly's Book World
The Book Addict's Reviews
Hall Ways Blog
BOOK THREE
Oct. 30th:
Dab of Darkness Book Reviews
The Book Junkie Reads . . .
Oct. 31st:
Jazzy Book Reviews
A Page to Turn
Nov. 1st:
Turning Another Page
Nov. 2nd:
2 Girls and A Book
Nov. 3rd:
Writers N Authors
Book Addict
Page Princess
T's Stuff
Nov. 4th:
Bound 4 Escape
Lynn's Romance Enthusiasm
Nov. 5th:
Lilly's Book World
The Book Addict's Reviews
Blätterflüstern
Hall Ways Blog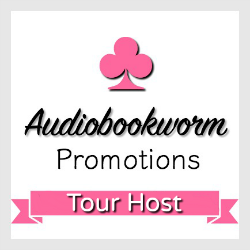 ➜Sign up as a host here